As the leading business-to-business social network, LinkedIn is one of the most productive ways to market to other businesses today.
Create your LinkedIn page
Now, before starting your company, its need a LinkedIn business page. Search digital perfectly guide you how to create a LinkedIn business page properly. If anyone have not created a page, so follow our step otherwise forget our steps and start marketing.
1. LinkedIn page section
Go to the LinkedIn page section (https://business.LinkedIn.com/marketing-solutions/LinkedIn-pages) of the LinkedIn marketing solution website. Then, click on create your page.

2. Select the correct category for your business.

3. Fill in company details.
This is the preview in which you can fill your company information, add a relevant URL, which is related to your brand. If you can, make it the same as your handle (username) on other social sites.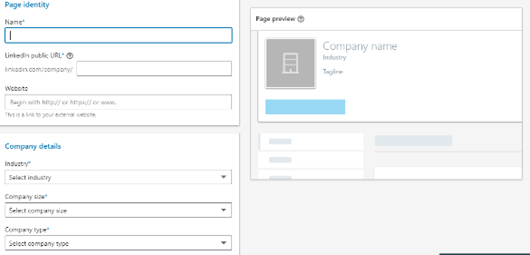 4. Add your company logo and add a tagline.
This step is optional but please don't forget it. This is the most important part of your business, a logo increases your business visibility many times.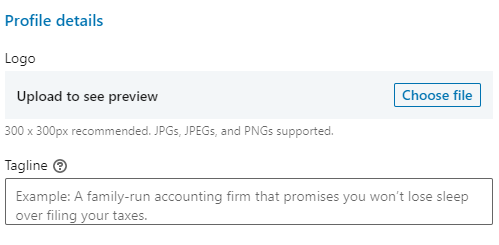 5. Click on create page

Complete your page information
Takeout your LinkedIn business page from 1 level to 10 levels by adding more and more detail. This provides visitors with information about business and improves your ranking in google search engine and linked search engine results. This is the reason a complete page getting 40% to 50% more views.
If you want to add information, click the pencil icon on your profile under your company name.
Description: Give a written intro about your company to visitors or clints like about your vision, mission, values, and offers a description of your product and services in maximum four short paragraphs. Google allowed you to written only 156 words description so make your description SEO friendly by including keywords.
Location: Add your company address or company location. You can also add multiple address by selecting +add location logo.
Hashtags: If you add more and more or mostly used hashtags so it can be make your profile more searchable. Pick more than 10 hashtags in post and select commonly used hashtags which are relatable to your industry.
Cover photo: Make good looking profile adding a company related cover photo. Choose an image that showcase your business.
Customs buttons: Add a button to your profile to boost actions. Options include visit website, contact us, learn more, register, and sign up. You can add your company URL also.
Manage language: If you have a global business, global brand or multinational audience, so you can add information in over 20 different languages.
Share your company page
Let human beings understand your LinkedIn Page is up and running. If you've got employees, send a company-huge email with the news. Let them understand how they could observe the web page and upload it as an area of work.
Share satisfaction for the human beings that make your business great. Connect site visitors to your company's concept leaders. And provide the ability to clients and hires a glimpse into your culture.
Promote your page with your customers as well. Using all your digital touchpoints- newsletter, social channels, websites- and ask for the following. You can also invite people for following you.
Add LinkedIn button
In this section Add social media icons to the header or footer of your company website or newsletter, so it is easy for people to find out you on social media or LinkedIn business page. Add the LinkedIn logo on your website footer and header.