1. What is Instagram marketing?
2. How to use Instagram for business or Marketing?
3. How increase reach on Instagram?
4. Effective Instagram Marketing strategy?
5. How to create attractive Instagram business page?
What is Instagram marketing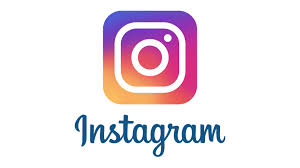 Instagram was launched in the year 2010. We all know Instagram is the social media platform which allows us to upload photo and video.
DEFINITION: INSTAGRAM MARKETING IS THE WAY THAT BRANDS USE INSTAGRAM TO CONNECT WITH THEIR TARGET AUDIENCE AND MARKET THEIR OFFERING, PRODUCT, AND SERVICES.
Instagram is one of the most used online platforms for digital marketing. But what is digital marketing? Digital marketing is marketing with digital tools i.e., communicating values to customers using digital tools.
Instagram helps us make the presence of our online platform to promote our products or services. Instagram is a social networking app to share photos and videos. It also helps to find our potential customers and engage with them. There are many strategies for us to improve our business through Instagram.
Instagram is one of the biggest social media networks on the market right now. Instagram is one of the most popular social media platforms, and every small business should consider using the platform.
Creating a business account
1: Firstly Open your Instagram account.
2: Then Go to Setting and click on switch to business account.
3: Then Select a category.
4: After 3 steps you can Connect with your Facebook account.
5: Then Last, Click on go to profile.
Now your Instagram business page is created.
Optimize your bio
Whether you are stating or you want to expand your business then you must optimize your bio by describing accurately, clearly why you have started this and what is it for. By optimizing your bio gives you the perfect opportunity to tell the viewers or followers why they need to follow you.
Have a brand plan
To create a brand plan we mainly need 3 basic requirements those are consistency, clarity and compatibility.
Consistency means that you are applying a regular schedule that is posting regularly, checking comments, responding to the audience it helps to show our brand trustworthy.
Clarity is all about style. We need not stick to the same theme we can try different styles that help to choose which style is more attracted by the audience.
Compatibility is nothing but all you post, what you talk about, how you respond are on the same page.
Post and stories
For marketing in online platforms like Instagram, you want to make sure that you have created your absolute best content in your posts and stories so that it will portray your best business brand image.
Hashtags
There is much leverage using Instagram hashtags because this how the audience is finding your account and your content. You have to find hashtags in order to attract an audience.
Micro influencer marketing
Micro-influencers are essentially a really specific business or people with small audiences. By going after them you are perfectly presenting your posts and feed and those are exactly who you have to reach.
Measure success and make adjustment
Instagram business accounts are provided with analytics. We can view our Instagram insights and modify our posts and story contents, we can know which contents are most attracted by the audience and accordingly generate contents which increase our brand image.
Timing
Timing is of the essence by Instagram analytics we can see when it is the optimal timing for the post to reach the maximum audience. The more audience the post reaches the more we are visible.
How to increase reach on Instagram
Instagram will constantly undergo rapid growth. Instagram chooses which photos and videos will rank high in the user's feed. The better your post ranks the larger Instagram attain or reach it's going to generate. These are some steps to reach more audience:
Creating sharable content
Shareable content is beneficial for your account because you need to create content pieces that make it easy for someone else to share on their platform as well. When someone is sharing your content then audience of them to actually see and visit our profile.
Quotes on profiles
Writing captions or quotes for our post is natural. But when we write those captions or quotes by creating a carousel, it attracts more people and easy to share for other accounts and helps to increase our reach.
Using right hashtags
Using the right hashtags does not mean only relevant hashtags. When we use hashtags with less than or equal to 5,00,000 followers that gives us the margin for more likely to be seen on the feed and we can gain our targeted audience and see amazing results.
Repost other people content
Sharing other people's content allows them to see and visit our account and share our content with theirs. By that other people, the audience will also able to see the content that helps us to gain a more new audience.
Testing different styles
Testing different styles allow us to see which post or content has more engagement.
Double tapping
Instagram is becoming more and more creative. By engaging with the audience through comments or creative captions helps to get more likes.
Constantly uploading stories
Stories have the best engagement. Videos and photos of stories is a great way to build engagement.
Engaging with people
If we have to increase our reach the best way is to engage with our people and reply to comments or messages to them immediately. Engaging instantly to our present audience our values and helps to reach more audiences.
Timing
Timing is of the essence. Finding our best time to post alone helps to make our feed or post appear first thus making it visible to a new and targeted audience
Effective Instagram Marketing strategy
Know your goals
Instagram is more important now in every business. Prepare your goals like how many followers do you want to increase. Make a plan in a practical way, break it down to small goals, and accomplish it within the time allocated to it.
Focus on engaging followers
Comment to posts regularly
Post consistently
Relevant content
Repurpose your content
Define target audience
Common target audience parameters to focus on our age, gender, demographic. There will be some billion active users on Instagram, if we have our target audience it will be easy to resonate with our content.
Platform strategy
Social media marketing has different platforms. The content we share in each platform is different. So, we have to understand what cultures does the Instagram platform does have and simply follow it.
Messaging
Brand building is the main objective in promoting our products or services. How we respond to our audience is very important like introducing our brand. Our brand image will be developed by responding in time and supporting.
Content
Once we know what our goals are, who our target audience is, and how we approach them now we have to focus on content. Instagram is a picture and video sharing platform. It helps interaction and helps in better engagement. Making our content to post or share on Instagram has to be relevant to the topic and it should reflect the brand's image.
Sharing the same content on different social media platforms does not help in building our online presence; each should be given their significance to increase the number of audiences.
Governance
Knowing all the measures we have to take can help us govern our way to reach success. Governance is all about how you are inter developing your business on Instagram. Such as
The time you are allocating.
Designing of posts.
Cost and efficiency of your products or services.
Leveraging hashtags.
HOW TO CREATE ATTRACTIVE INSTAGRAM BUSINESS PAGE
1: Curate Feed to create balance product & lifestyle shots
to do this, one should prepare different types of content. For example, one company that produces leather handbags may balance their feed with a picture of a bustling city, lifestyle, natural picture, etc. so could create a ratio of 1:3- for every three extra effective posts are posted with product or service post.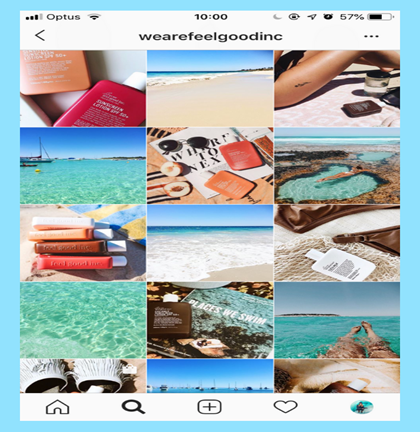 2: Use Instagram Stories to Introduce Your Business
Your followers are savvy and inquisitive, and they want to know more about your brand!
So simply introducing your products with photos on your feed isn't enough these days — you need to take the time to introduce your brand and business too. Think about creating some of these Instagram Stories next time you want you're planning a content calendar:
1: Tell Your Brand Story
Don't be afraid to share with your followers how, when, and why you wanted to create your business. Let them know about your struggles as a startup and some of your proudest moments to date.
2: Take Your Audience Behind the Scenes
Think about bringing your followers along to your warehouse or introducing them to the manufacturing team or where you source your materials from.
If you're selling a service rather than a physical product, So you could share a 'day in the life of…' post on Instagram Stories that shows glimpses of the inner workings of your business and who is involved in running the business each day.
3: Use Branded Community Hashtags to Stand Out
You can use brand community hashtags in your photos or videos. It will be helping you to reach more audiences and get more benefits using this strategy. You can use more than 15 hashtags in a post and Use related hashtags to your post and use the most popular hashtags. So let see an E.g. If we can post related to shoe brand or cloths brand so we can use these types of hashtags- #nike, #addidas, #reebook, #Wranggler, etc.
4: Level-Up Your Product Showcases With Instagram Stories Templates
While your marketing budget may not stretch to the point of hiring a graphic designer and video editor, you can still make your Instagram Stories look awesome.
5: Launch a Regular Weekly Series
Having a weekly installment on your Instagram profile is a great way to encourage your follows to tune in regularly!
Plus, it's a chance to cover topics you may not usually be able to on your feed or your Instagram Stories that your audience is interested in. And you can potentially weave in more info about your products and services!
6: Host Q&A Sessions with Your Audience
There's no better way to get to know your audience and listening to the questions they have about your brand, business, and products.
And to help you build a deeper connection with your customers, you can host a Q&A session on Instagram!