What is Pinterest marketing?
Pinterest marketing is a social media platform that is based on sharing different kinds of content like, Hight quality images, videos, and store visual content they find inspiring, helpful, and entertaining. Pinterest has a strong global network, the platform is internationally based. By searching, I get that every month the customer has increased rapidly from 28% to 32%.
People use Pinterest to shop.
Pinterest marketing inspires people
People use Pinterest to search for ideas and plan for special events
Pinterest boasts brand exposure
Pinterest like to discover new products
On Pinterest, your brand can be more than just a brand
How to create an effective Pinterest marketing strategy?
Here are some methods we can follow to grow our Pinterest –
1) Follow relevant handles:-
We should follow related accounts which will help Pinterest to know that our account is genuine and active. Thereafter Pinterest will recognize our content and promote it further.
2) Join relevant boards:-
Joining relevant boards is necessary for greater exposure and new audience which will help us grow together. Active and creative boards also gives us new ideas for our content. It also helps Pinterest to decide our credibility.
3) Beautiful & Attractive Graphics:-
First impression is the last impression is very true on Pinterest as people view and click on your graphics solely based on how much attractive they are to them. Pinterest is mostly for beautiful pictures and creative way of representing something. e.g. Recipe, Interior, Travel, Crafts, etc. So we should Focus more on our visual graphics more than anything. It is the main thing people want to see.
4) Good Headline must be included:-
Just like newspaper, after visual graphics, relevant and Cathy headline is necessary. People get more knowledge about our content and decides whether they will click on our post or not.
5) Relevant and maximum hashtags:-
For our post to reach greater audience, relevant and maximum hashtags should be included. Pinterest shows us whether that hashtag is popular or not by highlighting it in blue. We can check this below the post after we post it.
6) Create keyword optimized boards:-
People like to search for boards on Pinterest. They want various types of a particular niche. e.g. Interior niche, Travel niche, etc. So they join a related board, get ideas from members and they can contribute also. That's why it is necessary to create focused keywords boards so that when people will search for like Luxurious Interior, our Board will also show up. Hence increasing our reach and ultimately followers.
7) Add follow button to the page ( Developer's work ):-
Pinterest provides a feature which has to be included by ourselves. Once done, a Follow button will show up on our every post. It is very necessary to include Call to Action for people interested.
8) Daily posting:-
To trigger any social media platforms algorithm, the regular posting must be done. For a beginner account, we should post as many posts as we can every day so that Pinterest will recognize our account genuine and active.
9) Link must be included in all our social media sites & website:-
For any new business to grow, promotion is necessary and organically for a account to grow, sharing our content on every possible social media is the best way to get the word out. It is free and potential is unlimited. For this we can create link tree version of all our social media accounts and include that link to every bio and description. People can access any of our social media account from there.
It is also beneficial for creating healthy website backlinks.
10) Interior design & construction related quotes:-
Quotes are very popular on Pinterest. Be it Travel, Crafts, Finance, Motivation, Fitness, or anything, people post related quotes every often. It's a very easy but effective way of engaging the audience and also creates more credibility with the audience. It is proved that quotes get more repins than any other graphic on Pinterest.
11) Interior short videos:-
Videos are the future. 82% of internet people are likely to consume audio-visual media by 2022. Also, people are preferring videos more than textual media. 81% of businesses use video marketing which is increasing 100% every year. So making videos of interiors and Construction will likely attract more audiences. Audio-visual media is still a very big potential Market on Pinterest as not many people are optimizing it in India. All Social networking sites are encouraging people to post more videos on their platforms to grab more audience. We could post simple and attractive home tours, big complexes tour, innovative designs, professionals interviews, famous or experienced interior.
How to reach more audience on Pinterest?
– Audience targeting which helps you reach a specific group of people by combining information about your customers with information about how people use Pinterest. You can target a group of people based on site visitors and customers' age group.
– By following new trends and fashion.. which will grab more attention from the visitors.
– Follow your competition and their followers so that you know where you stand in the market.
– Making use of specific keywords which will make easy for your followers to find your page and pins
– add new sections to your page for visitors to view.
– delete poor performing pins which can pull down your page
– eye-catching pins are necessary as it is a visual search engine.
– a good description of pins. good usage of hashtags will help in ur pin to trend a lot better.
– being active and posting frequently will also help in attracting new followers.
How to use Pinterest marketing for business?
There are several reasons, how it will use to business as following one.
1. Make it easy for pinner to shop.
As we know, customers are attracted to new things, different things, unique things. By these, customers like to shop more and more. So, make it easy for them.
One way to do this is with shop the look pins. These pins streamline the online retail process by allowing people to click on specific home décor or fashion item that interest them. Links take them directly from their profile.
2. Create captivating content
As we know, people are more attracted by cartoons, visuality or other attractive image which improves their life style. By study we get 85% of prime place more important on visuals than text. Your pins should be designed to deliver on all fonts.
3. What makes good pins
We have think like customer minds. What customers like more than 85% of pinners used Pinterest from smart phones so aim for highest quality as 2:3 aspect ratio. Entice them for more shopping and description should be in good manner like storytelling or perfect branding by which customer get trust on you.
4. Pin consistently
Pinterest recommends to pin something once per day. This is more effective than creating a board and filling it up at once. Pinning regularly ensures your content will reach a wider audience.
By these you will get idea what to post more? When to post? By which pins are getting more or not.
5. Optimize for Pinterest search engine
Pinterest is a visual search engine and test search engine.
That is why it is important to use them in your company, names and descriptions, hashtags are more useful since pinners can follow the ones they're interested in.
From pinning content from your website to boosting engagement.
6. Target the right pinners with ads
Effective way to follow through on Pinterest is with ads. It allows advertisement to target ads around keywords interest, location age and other demographics.
7. Right time to post the pin
Go and see your Pinterest insight and check which time maximum people is active and see our post , so that the is best for uploading post on pin.
8. Create a content strategy
All Pinterest searches are non branded but more useful. That is means lot of opportunity for a brand to get discovered especially when strong content and search engine strategies are in place.
9. Plan ahead for seasonal content
Customers are mostly free on holidays or festivals. So seasons and holidays are big opportunity for brands.
How to make your Pinterest profile?
Create your account and convert your account to a business profile:
Yes, so it is not really mean to make your Pinterest profile very professionally to others, but I am really sure that it will make a great difference to you. If you have a website/blog so you add a link on your Pinterest profile, it is make your profile very attractive and you also share your blog images or videos on your Pinterest account. This strategy makes it easy for people to reach your website through Pinterest.
Main motive To convert your account to a business account is that you will see a statics of your account means you will see how many people see your website or clink on link, how many people see a image or videos, Which time is most of the people active on your account or see your profile etc.
–Click on this link and create your Pinterest account: https://in.pinterest.com/—
Set your Business name:
Set your business name related to your business because it will be helping people for searching you or your related business if anyone search mobile shop near me and your shop name is "mobile shop wala"
So maybe it will be preferred your shop because your business name is matching for the people searching history. Business name example
Use professional profile picture:
Using a official profile picture or good profile picture is really a way in which you will make your profile professional and making your Pinterest official.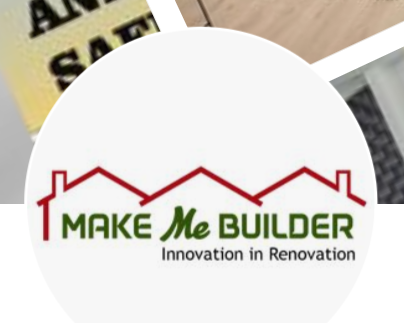 If you want to make your profile a attractive so make sure you should need to use clear, bright and high quality photograph of yourself. Try to look happy, a professional and a educational man. If you are looking like a happy, a professional and a educational man so it is a practically chance to introduce yourself to your target audience. This is also a another way to enhance your branding.
I suggest that, using same profile pictures from your blog and other social media platforms. This creates a continuation across branding of 'you' and people can start to become familiar with you.
Write a great description in about you section:
Every individuals who are doing properly on Pinterest have a clean profile that tells you precisely what they do whilst a person sees it. The great manner to do that is to make the correct use of the 'about you' section.

If at the creating account you miss the write a description so you can go to the setting option and go to profile section, then you will see a about section box, and in this box you will write your description.
Use cover images or photos for your boards:
If you have cover pictures on your Pinterest board make your profile view clean and greater professional. Not handiest that however it's a risk to make your branding stronger. By the use of your different themes and fonts which you use for your website, it is able to make your brand extra well known throughout unique platforms.
Watch Time to time analyst:
Pinterest business accounts also give you access to Pinterest built in analyst dashboard, in which you check your post reaching, your activities, how your pins performing by a range of statistics. This can assist manual you on what's running in your target market and what isn't!
Promote and rich pins:
You also can promote it with a Pinterest business account, which offers you the capacity to create promoted Pins and shoppable Pins to focused audiences.
Also, Rich pins are an actual asset to manufacturers trying to level-up their Pinterest content. While nevertheless natural content, Rich Pins offer extra context approximately a Pin — like elements to a recipe — through displaying greater statistics at once withinside the Pin description.
Schedule and set a time for your pins:
If you have your own business account so you create a planning and managing schedule for your content which is so much easier with a business account. Once you checked all the updates, all the activities, and which time more people see your posts after that taking everything into consideration you will set up a perfect and profitable schedule.