Having a Facebook business page, it is easier for peoples or humans to find out and having interaction with your brand online. Find out the way, how to set up here.
We know Facebook marketing is a necessary thing but without creating a good Facebook business page, it is totally impossible to target potential customers effectively. Now we try to describe the different kinds of Facebook posts, let's look at some Facebook marketing ideas to help build a strategy for powerful Facebook marketing.
STEP: 1 Create your Facebook business page:
To create a Facebook business page first log in to www.Facebook.com and then go to page Business/brand or Community/public figure.

Enter business details.
Page Name
Categories
Address
Phone number
Keep in mind that we can change the category (but not the name) later on if needed.
Step 2: Add a profile photo and cover photo
Then, Facebook will suggest uploading a profile photo and cover photo. This photo will always appear as an icon every time comment on a post or publish in the News Feed. So this is the most important picture.
The ideal size for a profile photo is 170 pixels wide by 170 pixels tall.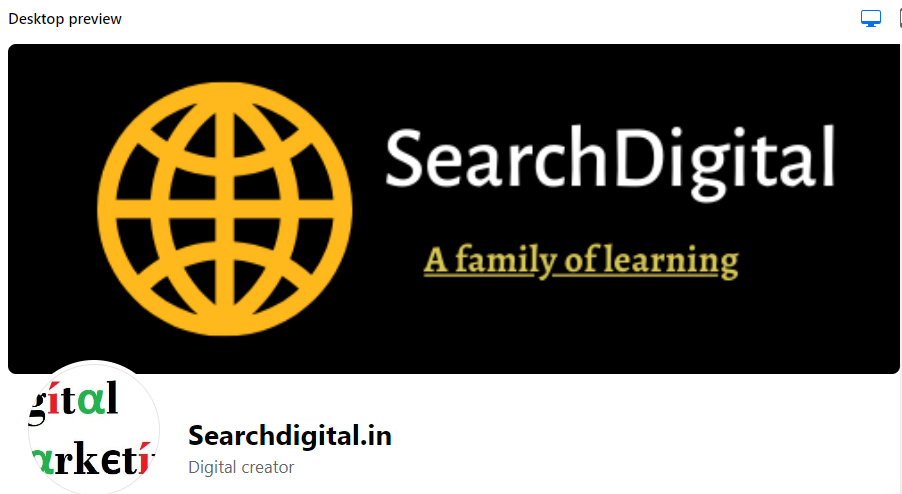 Square dimensions are best, and Facebook will crop it right into a round form in advertisements and posts. The cover photo appears across the top of our page and it helps any company to attract potential consumers. your cover photo is displayed at different sizes on desktops and on smartphones — 820 pixels wide by 312 pixels tall on desktops and 640 pixels wide by 360 pixels tall on smartphones. I found that 820 pixels wide by 462 pixels tall seems to be the best.
STEP:3 Add brand images:
Brand image is such a thing that helps anyone understanding the company's uniqueness. Normally all organization used their brand image in the profile picture and all posts.
STEP:4  Complete page info: Edit Page Info and fill in the following sections:
          Description: 255 characters to explain who you're and what you do.
          Contact information: Fill in all the ways you want people to be able to reach you (including our website).
          Extra options: If it's relevant to our business, add our operating hours, price range, and privacy policy.
Fill out Page information. Here are the things to fill out like- description categories contact information location open time duration etc. more information.
STEP5: Add a call-to-action button
Add a button. Every Facebook Page has an outstanding call-to-action (CTA) button under its cowl photo.
It is a great opportunity to get your Page visitors to take any action, such as sending you a message or learning more about your business.
Step 6: Customize your Page:
Customization helps any business made an effective page. We can customize our page through introducing button like –
which can preview by clicking "View Details". Here are the various templates:
Shopping
Business
Venues
Movies
Nonprofit
Politicians
Services
Restaurants & Cafes
Video Page
Standard
We can also customize Page through these tabs:
Offers – Lists present-day gives to your business
Services – Gives you an area to focus on the services you offer
Shop – Shows the goods you need to feature
Reviews – Shows opinions in your Page and permits humans to write down opinions

Photos – Shows photos posted on your Page
Posts – Shows your Page posts
Videos – Shows videos posted on your Page
Live Videos – Shows live videos about your page
Events – Lists your upcoming events
About – Lists information about your Page
Notes – Gives you an area to focus on notes for your Page

Community – Lists your buddies which have preferred your Page
Groups – Lists the companies that you've connected to this Page
Info and Ads – Shows advertisements that you're continuing through the Page
STEP: 7 Facebook text, video and photo post
Add content to the Page by publishing a post—a status update, a link, a photo, a video, an event, or a milestone. New, fresh content on our Page will make it look all the more enticing once new visitors come over to check it out.
While I would recommend experimenting with different types of posts, videos seem to be the most popular content format at the moment. According to a study by Buzzsumo on 880 million Facebook posts published by brands and publishers, videos get, on average, twice the level of engagement than other post types.
STEP: 8 Facebook live video post:
Live video on Facebook is the most preferable option for marketing and increases brand image. A large number of company used this strategy to position their brand. New things always updated by this process easily.
STEP:9 Optimize our profile
Optimization of the profile is very much helpful for making a good business page. We can make our page better through
1. Follow and engage with relevant pages.
2. Respond to comments and mentions.
3. Update all processes daily and use more successful steps.
4. Always give the customer a supreme level satisfaction through our page.
STEP 10: Measure success and make adjustments
Track results with the help of analytics tools:
Once Facebook to promote your business, you need to check in regularly to see how your progress matches up to your business goals.
You'll want to track the results of individual posts, ads, and stories, as well as your Facebook business account as a whole.
There are a lot of numbers to keep an eye on, but there are plenty of analytics tools to help you keep it all sorted.
Use A/B testing to learn what works (and what doesn't):
One of the excellent methods to constantly enhance your outcomes is to check every new method to look the way it performs. As you research what works quality in your precise audience, refine your method.
Here's the basic outline of an A/B test on Facebook:
1. Choose an element to test (image, caption, hashtags, etc.)
2. Create two variations based on what your research tells you. Keep the two versions the same except for the one element you want to test.
3. Track and analyze the results of each post.
4. Choose the winning variation.
5. Test another small variation to see if you can improve your results further.
6. Share what you learn throughout your organization to build a library of best practices for your brand.
7. Start the process over again.